Back To School 30/08/2020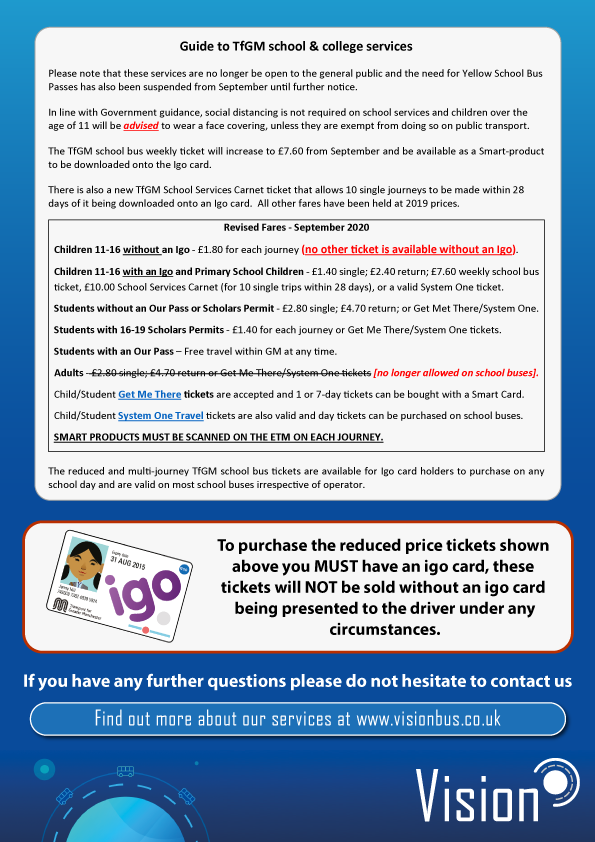 Please download the linked PDF to see all you need to know about whats tickets are available on TfGM school bus services for the new school year.
You can also view timetables for all services below:
Bus capacity
Buses are legally certified to carry a specific number of seated and standing passengers. The capacity and maximum number of standing passengers is displayed on all vehicles. Yellow School Buses are not allowed to carry standing passengers.
In line with Government guidance, social distancing regulations will not apply on dedicated school bus services, so the usual full capacity of Yellow School Buses will be available.
However, social distancing will apply on the public bus network and space will be limited. Students using these buses should allow more time than normal for their journey to school in case their bus is full and they need to travel on a later service.
If you lose your ticket
Unfortunately, refunds aren't available for lost cards and tickets, so please keep yours safe.
For even more information you can visit TfGM's Back to School page here or call us.